MailInBlack , more than just an Anti-Spam !
When you receive a message, the sender checks MailInBlack . If it is not part of your contacts, an invitation is sent to him to authenticate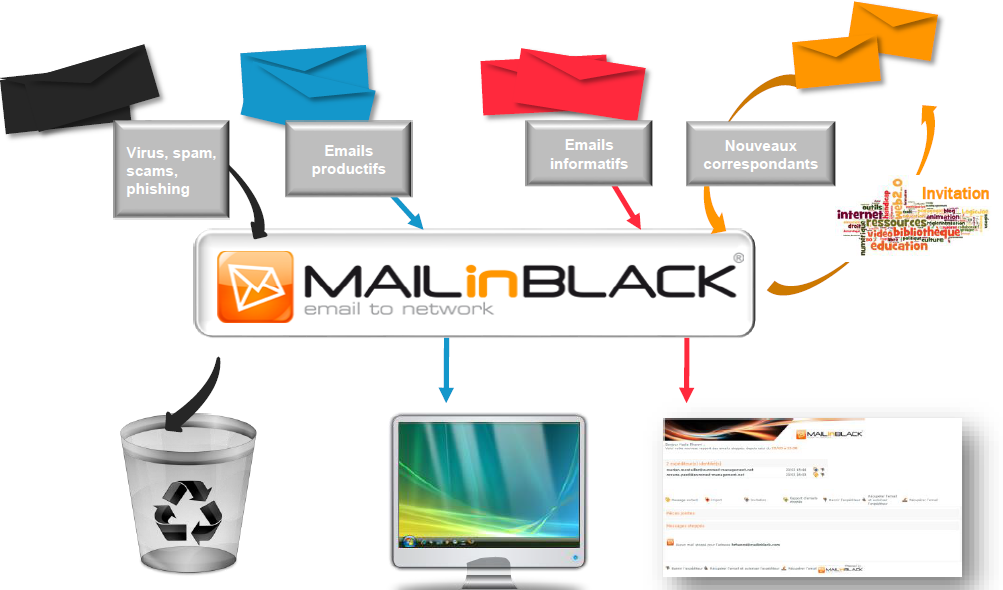 Available in cloud appliance
Do not worry about installation constraints. With the Cloud offers , MailInBlack takes care of everything
  Email management autonomy and corresponding
No more users that request you to recover some unreceived emails with MailInBlack everyone receives a daily summary to unlock some emails and has access to a personal space to customize spam filtering according to their needs.
 Customize the invitation
By subscribing to MailInBlack, you can access all the customization options of the authentication request: Integrate your logo, your colors, banners …
A spam that looks like you!